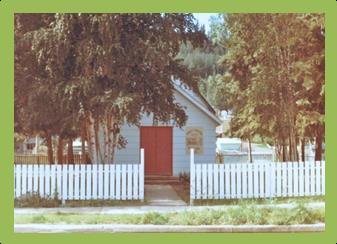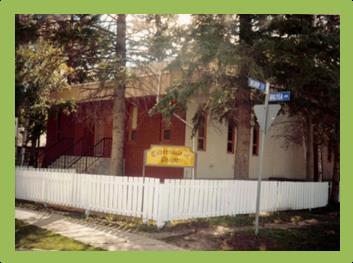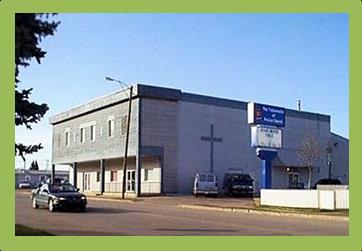 About Us
In the spring of 1980, Pastor Trevor Neil and his lovely wife, Phyllis Neil, were called of God to go North to Fort McMurray from their current home in Edmonton, Alberta.
Our first church was a little old white building that was relocated to the Heritage Park as a historical monument known as the "First United Pentecostal Church".  The church began with just a few members (Sheila Rockwell, Daphne & Eileen Beaton).  This church was replaced with a new building that was fully constructed by Pastor Neil's father (Pastor Elmer Neil) and with the hands of the small congregation during the GCOS (Great Canadian Oil Sands) strike in 1986 (when the pastor was locked-in and the saints were locked-out).  The Lord had His hand in everything!  The church was renamed as the "Tabernacle of Praise Church" – the 'TOP' Church of Fort McMurray.
In this new building, the church held its first accredited private Christian school for 3 years.  A radio ministry was started, which apparently is still being heard overseas.  Pastor Neil received his Doctorate of Divinity Degree. May 14, 1997, he started the Genesis Institute of Theology College and is still continued through to today.  The church grew in size and needed more space.  When the market hit its low in 1996, the church bought out the building at which we currently house.
For the past 30 + years, the Tabernacle of Praise Church has influenced the lives of hundreds of people who have come and gone over the years between their commute to the oil sands.  Dr. Neil carried on the churches that were founded by his father in Athabasca & St. Albert, in addition to new branch works that was started under his own ministry in Grande Prairie.
In 2016, the church has experienced a lot of change and loss with the fire completely destroying the building in May and the passing of Dr. Neil in August. Before his passing, Dr. Neil transferred the pastoral mantle to Pastor and Sis. Alexander, who have taken on the new role with deep commitment and dedication. While we in faith believe we will break ground for a new building in the Spring of 2017, TOP Church currently holds services in the Junior Gym at Holy Trinity Catholic High School.
We are not afraid to express ourselves in worship to our Lord 'Jesus'.  Through worship, we become involved with the presence of God.  It is 'Where Spirit and Truth Meet'.  Our visitors are only visitors once.  The second time to the church – you are our family!
Our Roots
Acts 2:38-39 KJV
Then Peter said unto them, Repent, and be baptized every one of you in the name of Jesus Christ for the remission of sins, and ye shall receive the gift of the Holy Ghost.
For the promise is unto you, and to your children, and to all that are afar off, even as many as the Lord our God shall call.