The Original Pentecostals
Biblical in belief and experience!
Biblical in belief and experience! Located in the heart of Waterways, TOP Church vibrates with an excitement that comes with the knowledge of how great and wonderful God is. We are confident in the promises that God has given and expect to leave every service changed and renewed.
We are one big, happy family with an active youth group, lively Sunday School, as well as Men's and Ladies groups. There is sure to be something for everyone and we invite you to visit any of our four services. Come with an open and sincere heart, and God will not disappoint.
If you would like to know more about us, or have any questions, we would be happy to arrange a personal one-on-one at your convenience.
May God bless you and we hope to see you soon!
Worship Schedule
SUNDAY MORNING 10:30 AM Prayer 11:00 AM Sunday School 11:00 AM Worship Service
MONDAY EVENING 7:00 PM* Youth Hang-Out
THURSDAY EVENING 7:00 PM* Prayer Meeting
*call 780-743-8728 or text 780-713-7865 for location
About Our Pastor & the First Lady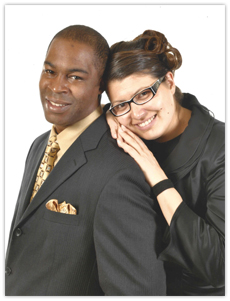 Television Ministry airs on SUNDAY mornings at 10:00 AM on Cox Cable channel 3 in Oklahoma City and Tulsa